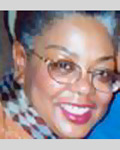 Lisa M. Lacey is a member of Infolane's consulting team and specializes in working with philanthropic foundations, non-profit organizations and public agencies.
Lisa M. Lacey is the founder and managing principal of The Communications Philanthropy Group. She is a graduate of USC's School of Planning, Policy and Development and its Center for Traffic Safety with a master's degree in public administration and traffic safety & systems analysis.
Ms. Lacey has more than 20 years experience in local, county and state government management positions with the Cities of Los Angeles, Sunnyvale and the County of Santa Clara, and the State Bar of California.
Her marketing/communications' clients include: the County of Alameda, the foundation of the State Bar of California, and the Cities of Oakland, California, Bridgeport, Conn., and the states of New York and New Jersey, as part of her consulting work for award-winning public policy, research-driven/PR agency -- Mason-Tilman Associates in Oakland.
In the field of transportation, Ms. Lacey served as the public relations and marketing consultant to the National Traffic Safety Institute for four years, where she created the branding campaign for public education on transportation issues and campaigns including "the Santa Clara Valley Sober Graduation." She also served as editor to the Institute's new publication: "The Interchange" newsletter, and various traffic safety curriculum and marketing materials. At the City of Sunnyvale, she developed and promoted a citywide public education campaign for "Seat Belt Safety Week," which generated local news media coverage, including the San Jose Mercury News and local ABC-TV News Channel 11.